Construction Software Of The Year
London Construction Awards 2022
The prestigious London Construction Awards is London's leading construction and design awards ceremony. It recognises outstanding performance, achievements, and innovation within the construction industry. This year featured twenty different categories voted by industry-leading experts.
Empowering The Construction Industry
In an industry that is constantly evolving, Buildots is at the forefront of change.

Our AI-based technology allows construction companies to take their operations into the digital age and experience true connected construction. The Buildots platform collects everything you could ever hope to know
straight from the sites themselves. No opinions, no messengers.

One central platform - everything is integrated, and everything is connected. Providing accurate, objective data and in-depth analysis; so you can make data-driven decisions, improve collaboration, and help your projects stay on time and within budget.

Buildots at the heart of every construction site
"

We are honoured to have won this award and to be part of an industry making great strides toward innovation and digital transformation. We will continue to empower better ways to manage projects and our work to see Buildots at the heart of every construction site.

"
Roy Danon, CEO and Co-Founder of Buildots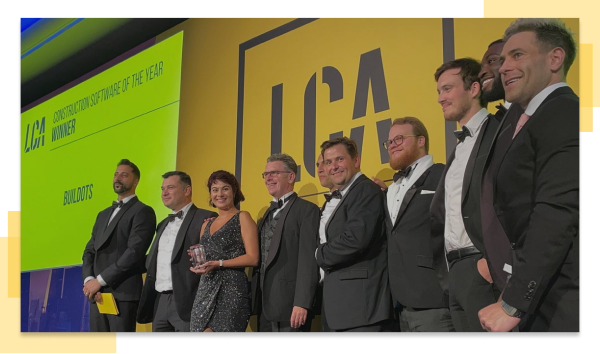 About The Awards
The London Construction Awards were held on September 23rd at the Leonardo Royal London Tower Bridge Hotel. The winners of each award were voted for by a panel of industry experts and announced during the LCA ceremony, hosted by award-winning comedian Simon Brodkin.
From the 20 categories of this year's awards, Buildots received three nominations – Product Innovation of the Year, Construction Software of the Year, and Technological Innovation of the Year.
Would you like to see how your construction business can benefit from full visibility and control on site?