Construction Software of the Year Award
London Construction Awards 2023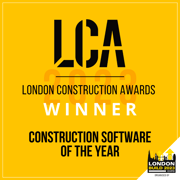 For the second year running, Buildots is honoured to be named as the winner of the Construction Software of the Year title at the prestigious London Construction Awards! This incredible achievement underscores our ongoing commitment to excellence in the field of construction technology, and we're deeply grateful for the recognition by the industry!
Construction Software of the Year is one of 12 awards we've been shortlisted for so far this year, each celebrating the unique benefits our software can offer to construction professionals around the globe.
Empowering The Construction Industry
Our innovative AI technology has introduced a new way of working for construction professionals, giving managers access to unfathomable amounts of digestible and actionable data that they have not previously had access to. Buildots' unique technology is acting as a catalyst to change the industry's outdated behaviours, creating a truly performance- and data- driven environment, empowering construction business leaders to make informed decisions.
"The judges noted the impressive functionality and user experience provided, as well as the ability to integrate seamlessly with existing programs and processes."
- London Construction Awards
The Buildots platform collects everything you could ever hope to know straight from the sites themselves, providing a single source of truth for construction site activities.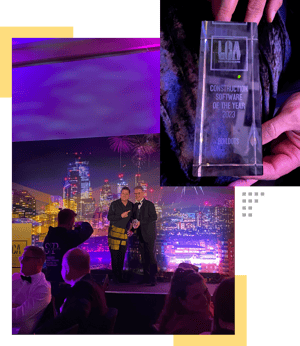 About The Awards
This year's London Construction Awards were held at Novotel London West on 22nd September.
Buildots attended as a triple finalist and was the proud winner of the Construction Software of the Year award. This award recognizes and celebrates excellence in construction software, applauding developers who are advancing the boundaries of technology within the industry and driving progress through innovation. Buildots' win demonstrates our commitment to providing our customers with an innovative, unique and market-leading solution tackling some of the industry's common inefficiencies.

Would you like to see how your construction business can benefit from full visibility and control on site?