MBN-Buildots-koppla
Combined LEAN scheduling and AI
data reports keep
project on its critical path
MBN was awarded a residential scheme comprising five eight-story buildings containing 330 apartments. With a high number of repetitive elements and workflows, MBN was determined to put its LEAN methods to the test. They took this to the next level by implementing two innovative platforms to increase visibility and control over project management.
MBN integrated koppla, a central scheduling system used by the on-site team. They were relying on feedback from subcontractors and project managers on-site, resulting in data that was subjective, inaccurate, and often infrequent. Updating the system with this source of data was an ineffective use of the system's scheduling capabilities.
Buildots progress tracking platform removes subjectivity and automates the collection of data using 360° video capture. Using advanced AI to analyze and compare this data to the BIM model, it immediately flags any discrepancies. By integrating both software solutions, MBN could manage the entire value chain throughout the project.
The Buildots platform identified 38 errors, the early identification helped MBN stabilize the LEAN process and ensure the efficient use of resources and time management.
One of the errors detected was an incorrectly placed drywall. The error could easily have been missed during a manual inspection, causing a disruption in the workflow and a costly rebuild. Buildots helped MBN detect this error early on - straight after the studs were installed, saving them 7000 euros on removal and rebuilding.

MBN is a construction and real estate company that has been operating in Germany for over 60 years. They deliver corporate business and residential complexes, hotels, and industrial facilities. They are committed to LEAN construction methodologies and the use of innovative technologies. They integrated koppla - an intuitive construction schedule - and Buildots AI-based progress tracking to become the first general contractor to benefit from an objectively verified Single Source of Truth on a residential scheme of 330 apartments.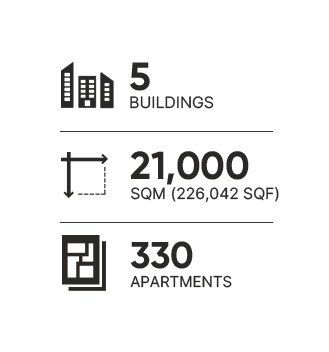 Find out more about the integration with Buildots and koppla and how it helped MBN to deliver a successful LEAN construction process. Read the full study →