Plan with Insight, Track with Foresight.
It's the same story every week - you sit in trade meetings and discover only a fraction of commitments have been met. The rest are stuck in limbo, and critical milestones fade into the background.
Introducing Buildots Plan Tracker, a new suite of tools developed to solve these issues using data-driven construction planning. It helps teams streamline tracking and stay on top of critical milestones.
Don't miss the opportunity to watch a live tour of the new feature.
Don't miss out - save your seat now 👇
If you can't make it on the day, no problem - once you register, we'll send you a recording of the demo after the webinar.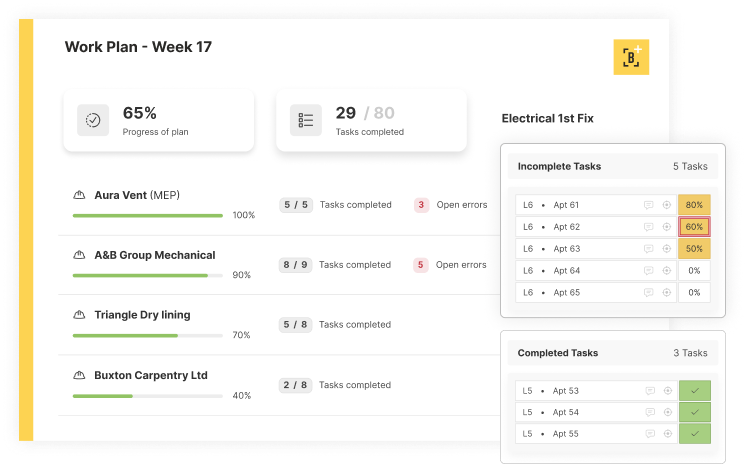 What to Expect:
A review of the hurdles and limitations of traditional planning and monitoring methods.

An introduction and tour of Plan Tracker showing you how it streamlines task tracking and milestone management.

A look at how other leading general contractors have been using Buildots' Plan Tracker to improve their weekly on-site planning.